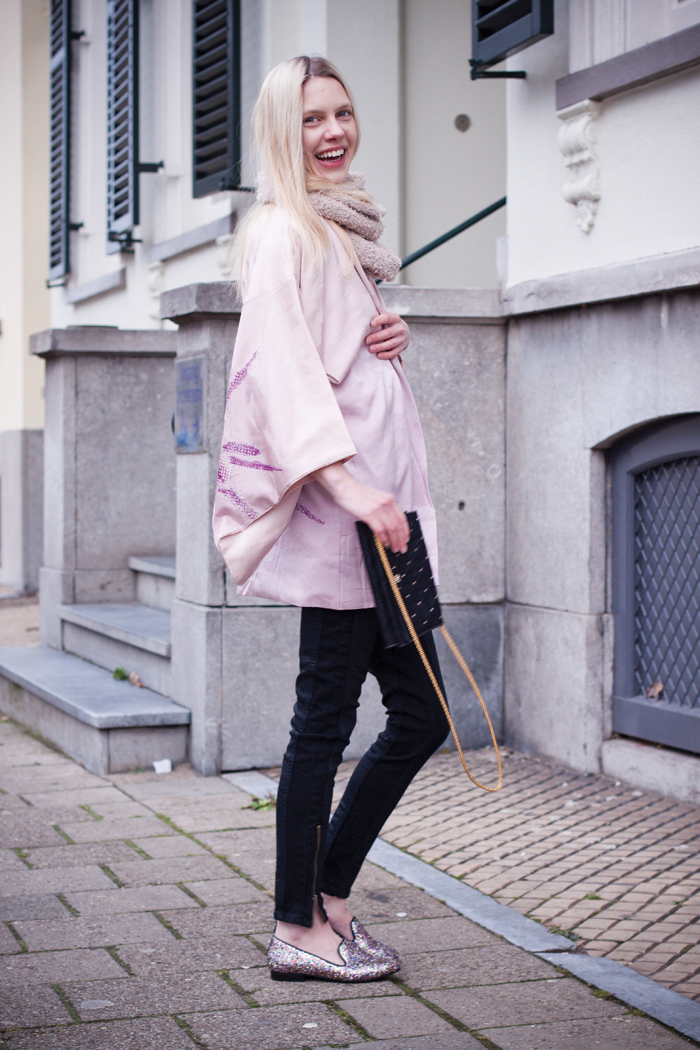 I have a whole bunch of vintage (Haori) Kimono's (Ebay) but this one is my favorite because it's the most "fluid" one, the other ones are kind of "stiff" (I'm sure I could have used better words but it's still in the AM and I don't fully function till at least late afternoon hehe)Woke up very early today because apparently they deliver packages before 8AM ?!? Sooooo I will make myself a can of coffee and start gift-wrapping :)
ps. So happy Miista is down with me on the "Zombie Apocalypse"

"Keep your brains safe and your feet sparkly"
xoxo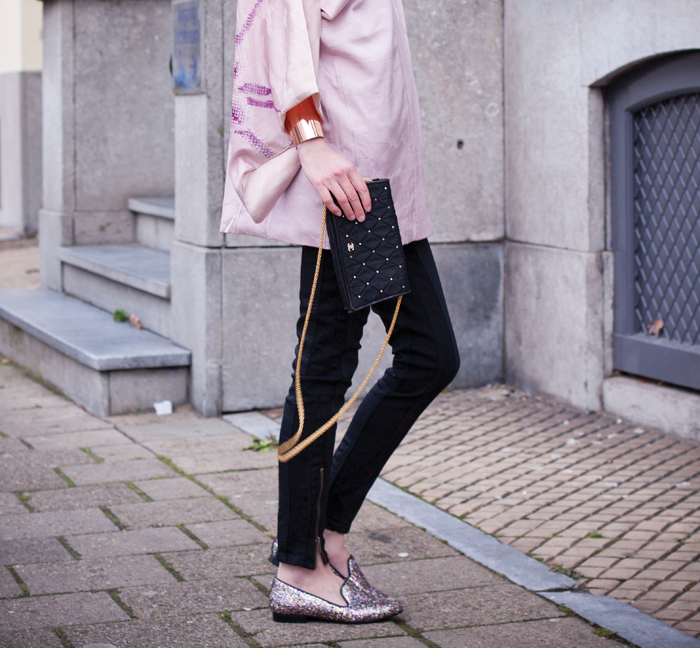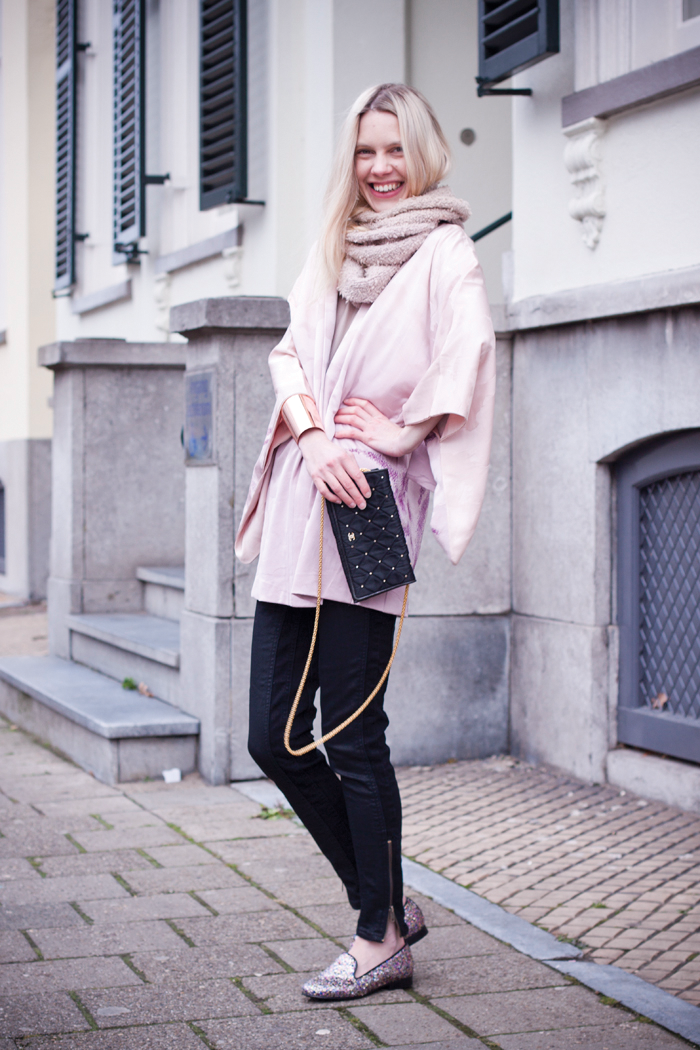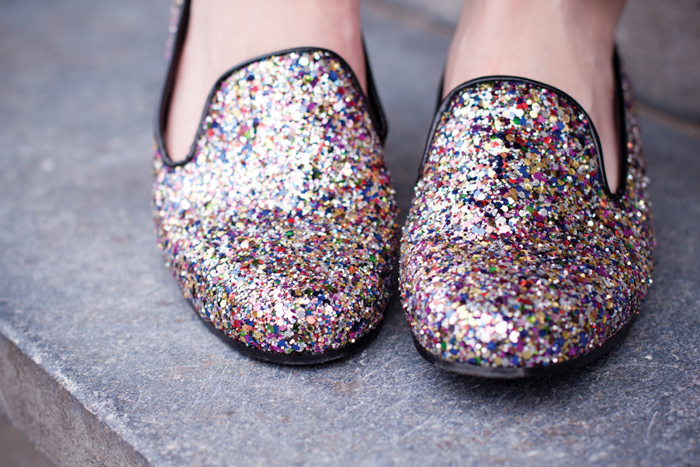 Vintage Chanel Purse, Miista glitter loafers, H&M jeans, Silk Kimono from Ebay, Asos Rose Gold cuff