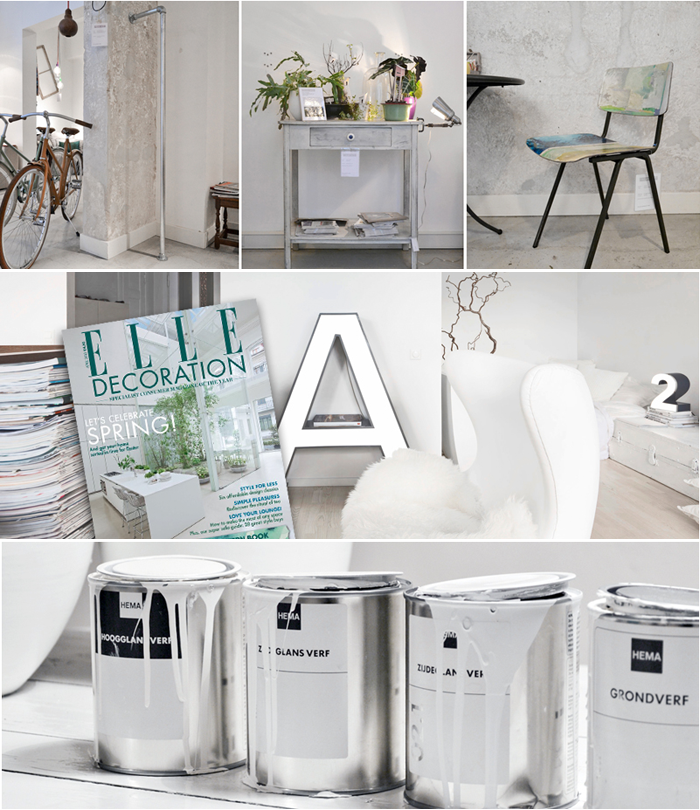 Photos by Paulina Arcklin
and Tim Collins
,
Home stories and Deco ideas for magazines.
One thing I always do when I see editorials I really like is to look up the stylists, interior stylists and photographers online, most stylists have blogs, websites and/or online portfolio's where you can see more of what you loved about them in the first place! Paulina Arcklin is one of those Stylists I really like! I love to see her behind the scenes photos and love her eye for detail!
So to get to the point: Getting Spring ready by adding Green! Plants, flowers and green interior details! Plus add some Spring texture in Fabrics by using cotton and Linen!
Most fun to do, by far, is a Seasonal make-over by painting old furniture, wooden crates and frames! and totally a Spring thing to do because you want the weather to allow you to open the windows to get rid of the smell! If not, there are always Easter Eggs that will need some color too of course!
btw. How delicious do these Paint-Tins look as color accent? And I bet we can give them a little job on their own like storing Pencils in them!
2) Using Something as Something else
The best thing ever!
Take one object (like a vintage suitcase) and use it as something else: bedside table, pet-bed, chair, storage for books, flower pot (why not?) or you can start packing for a weekend get-a-way of course :)It's totally perfect for the weekend because here it's actually important that you don't think rational!
photos via weheartit
3) Storage? Why? Books, Magazines and Shoes
Why bother storaging magazines, books and shoes, there is no space left anyway and they actually look good when placed right! Plus you don't have to buy new books, magazines and shoes while still getting that same exiting feeling when they are re-organized and placed nicely on a shelf!
inspiration: top 10 fashion blogger homes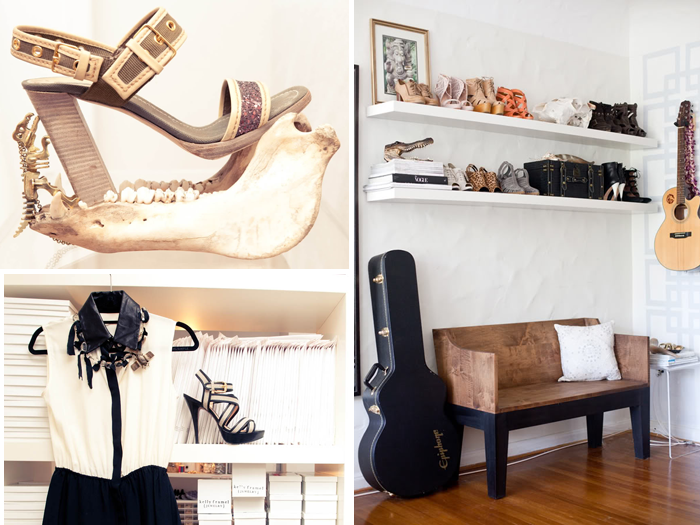 photos: The Glamourai's home by The Coveteur, Song of Style
xoxo