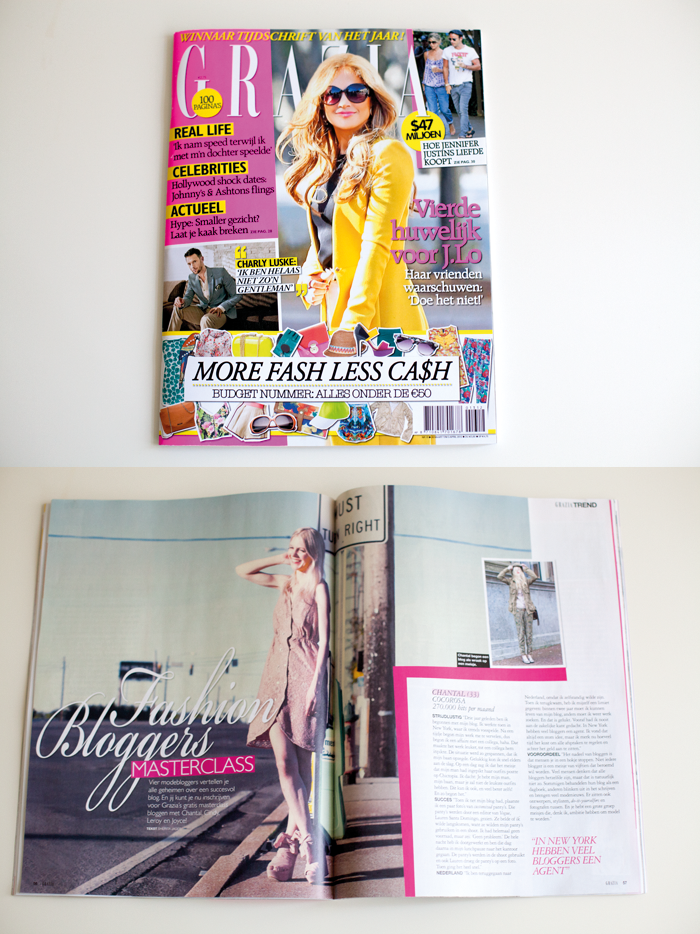 I'm in this weeks Grazia Magazine! So cool!
Together with Cindy from comeovertothedarksidewehavecandy, Joy from justlikesushi and Leroy from commedesleroi
!
We will be the speakers at Grazia's Blogger masterclass hosted in Amsterdam on April 18th!
I'm so exited plus I'm really looking forward talking about everything blog related going from Photography to the business-side of it!
You can subscribe to the masterclass HERE! Really looking forward seeing everyone there!!
xoxo