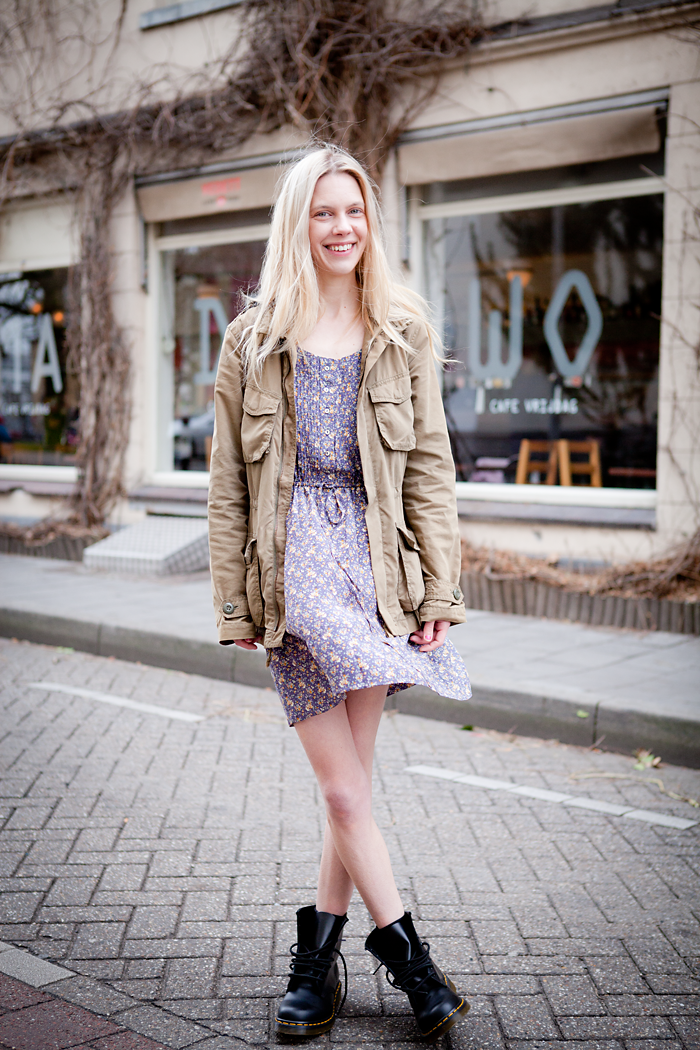 I've spend the whole day testing my new Camera (Mark II) and lens! (the lens is a Canon EF 24-70mm f/2.8L USM) It's like a whole new world! and I have so much more to learn! It was a very cloudy and pretty dark day actually with a lots of wind, so it seems the camera and lens have no problem with that!
I mostly have to get used to the lens, I like the fact that we can finally zoom in and out (I mostly use a 50mm lens) but the lens slims down (compared with the 50mm) And me being already very skinny the last thing I need is a lens that takes away the pounds!.. but maybe that's just me and how we used the lens..
So yes, back to fashion: On this new Camera Safari/Adventure I wore a Zara floral dress, H&M Army Jacket and Asos dr. Martens boots!