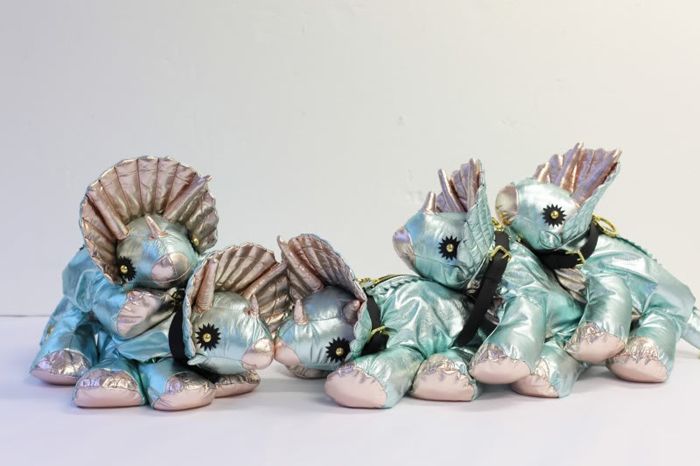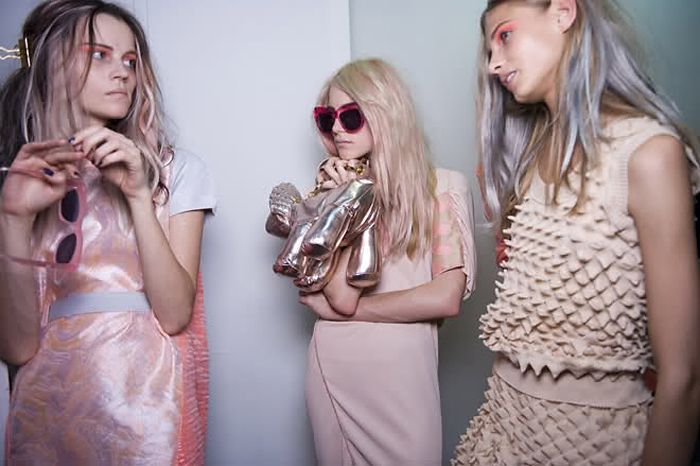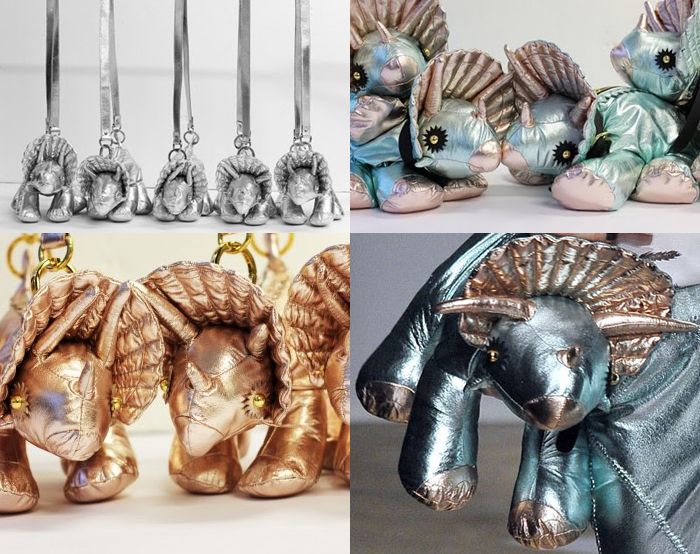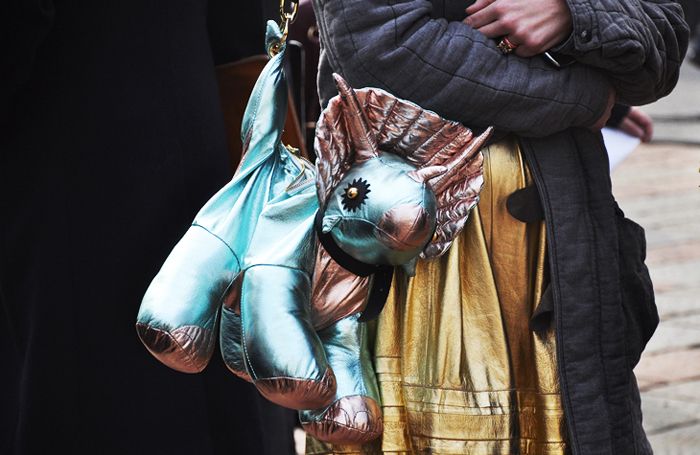 via stylestalkerblog,
Last image jak&jill maybe? (I'm guessing..)
This just means that I will watch Jurassic Park tonight...
I guess I'm too late for a Giles Deacon Dino bag since these are from the SS2010 collection.. But how perfect would these pastel metallic Dino's go with this coming season?!
I remember having a pastel pink/yellow plush Dinosaur toy when I was little, a Triceratops just like this one!
xoxo