During my Stockholm Fashion Week visit I noticed so many flats and loafers around the shows and just in Stockholm in general, seems like we all had chosen the same walking shoe! I was wearing my
Navy Blue Velvet loafers
non stop and will bring them to New York Fashion Week for sure!
My biggest shoe crush had to be
Carrie's
Charlotte Olympia Cat flats
(sold out), which she got in a studded version at a sample sale! After doing some research I found (knockoff) Cat flats from Blink at
NewLook.com
(so there is still a tiny Cat hope although I still hope I can find the Olympia Cat flats somewhere!)
I also really loved Lisa's White Loafers which she always paired perfectly with black jeans and lacquer skirts and Marianna's ballet flats with tight skinnies!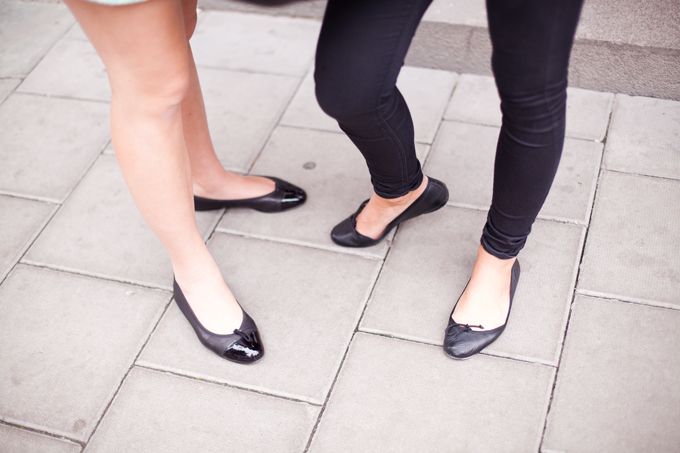 A close-up of
Carrie's
Charlotte Olympia's Cat flats.
(I took the photo while holding my sunglasses in front of the lens creating a filter)
FOLLOW COCOROSA ON BLOGLOVIN' FACEBOOK AND TWITTER