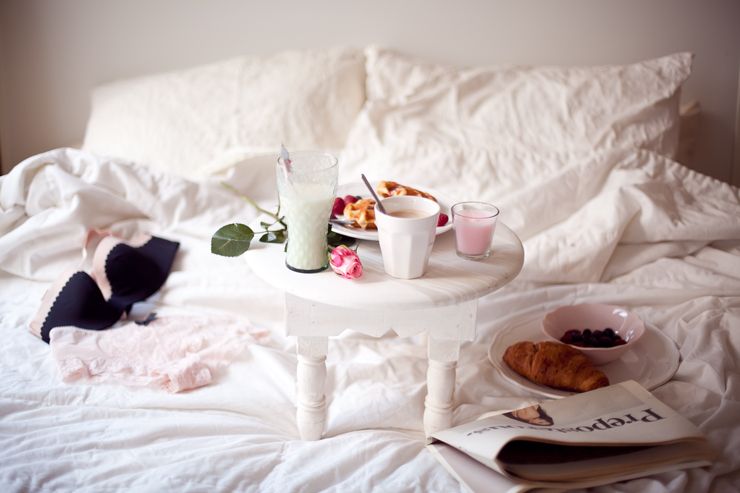 A perfect day starts with delicious breakfast in bed, waffles, raspberries, smoothies, coffee and croissants and I #wintheday when finding pretty lingerie on sale at the H&M, happy home socks that match my blanket and pillows and having time to cozy up with the latest Harper Bazar. When Clearasil gave me the new

Daily Clear Superfruit products

to try (the cleanser, scrub and pads) I was so happy to now be able to start my day with a delicious and fresh blend and scent of raspberry and cranberry extracts on my skin too! Right now Clearasil has a free rebate offer for these products available for everyone at

http://www.clearasil.us/promotions/offers

yes, raspberries for everyone ;)xoxo

ps. Someone can win a cameo spot in Refinery29's next video series! Just compliment your friend on how they're winning the day, week, life — you get it — by tagging them on Twitter and using the hashtag #wintheday. Refinery29 will be on the lookout for funny, heartwarming, and out-there tweets, so please contribute to spread the love as well!
I hope you join us in winning the day and sharing love for Clearasil!