Photo/collage via the beauty dial, low right photo by Brown Platform
The Detachable, Studded and Embellished Collars aren't going anywhere just yet, they are here to stay a bit longer and blend in beautiful into the coming Autumn/Winter season! So yes, what better way to spend your weekend getting creative and crafty on Collars? There are so many DIY's so I just picked a few of my favorites for upcoming season!
Yes, the metallic collar necklace would be a bit out of your average diy-league but luckily for us it's a below $15 H&M piece! I actually bought the necklace yesterday and think it would just look perfect with about any blouse, top and dress!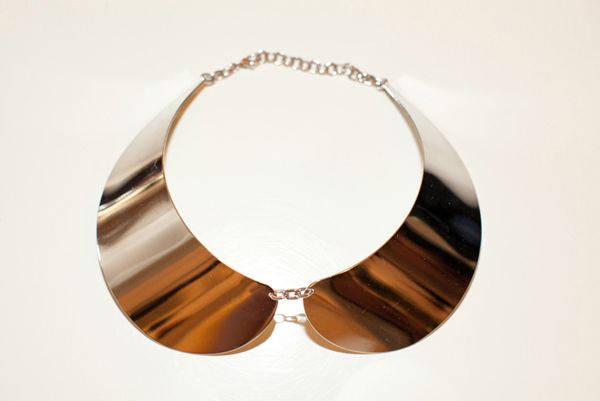 Atlantic Pacific shows us how delicious diy studded collars look! She actually worked with this tutorial by Cheetah is the new Black, another amazing tutorial for a detachable studded collar: here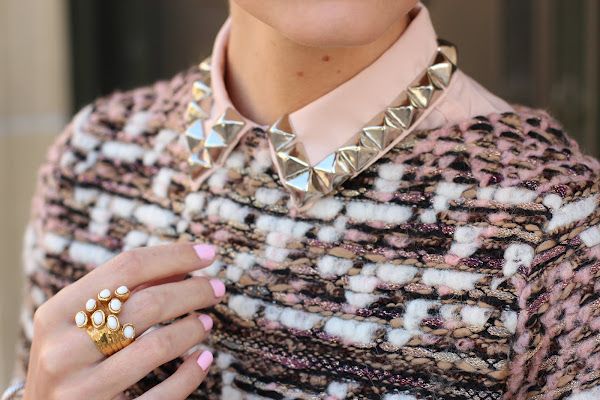 Photo by Atlantic Pacific
Leave it up to Honestly WTF to figure out how to make scalloped peter pan LV collars and showing us how to do it in this tutorial here and the variations you can make are endless, for example; what about pearls?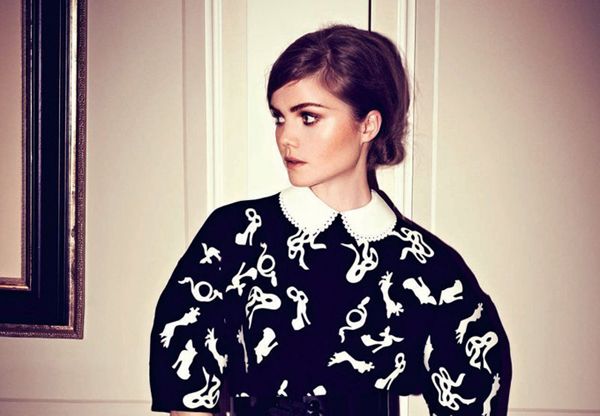 Photo via Honestly WTF
Photo by Refinery21
Prettyness by Love Meagan who created this delicious embellished collar, with a tutorial of course!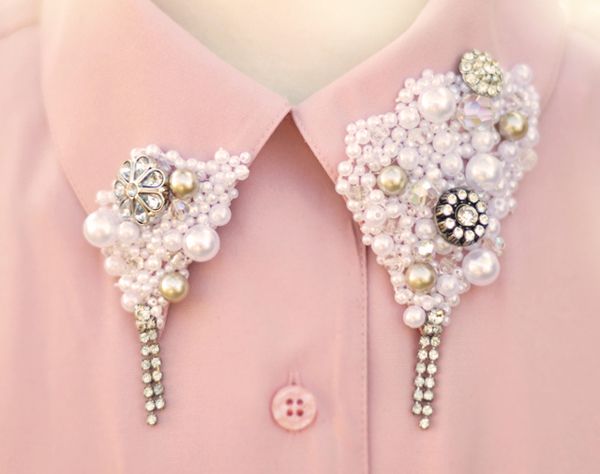 Photo by Love Meaghan